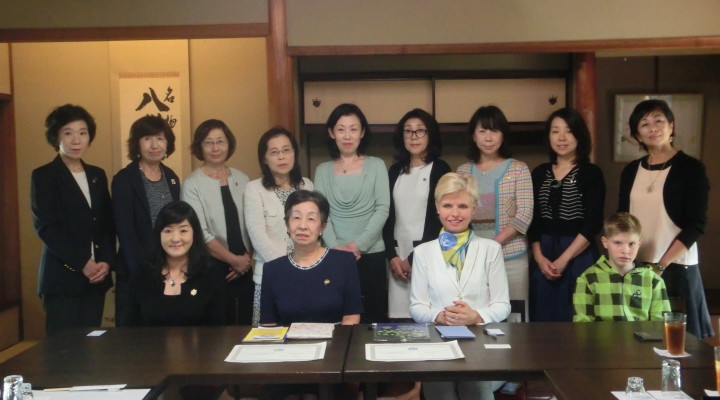 Our friendship network has been extended by a new member.
There are 534 clubs operating in the island country, and the Soroptimist club of the ancient capital Kyoto is the third oldest amongst them. They were founded in 1966, and celebrate the 50th anniversary of their existence this year. The number of the members is 88 persons, and they take supporting role in innumerous domestic and international projects.
On occasion of the Kyoto visit, the Japanese club members introduced the memorabilities of the wonderful ancient city to the Hungarian guests during a whole day sight-seeing tour. Then the official agreement was signed during a banquet.
Both parties were pleased by the agreement mutually, and expressed their hopes together regarding visiting each-other countries soon, and get acquaited personally with the members and projects of newest brother club.
The knowledge of the Japanese language and country of our club member, will give a great help cultivating relationships.